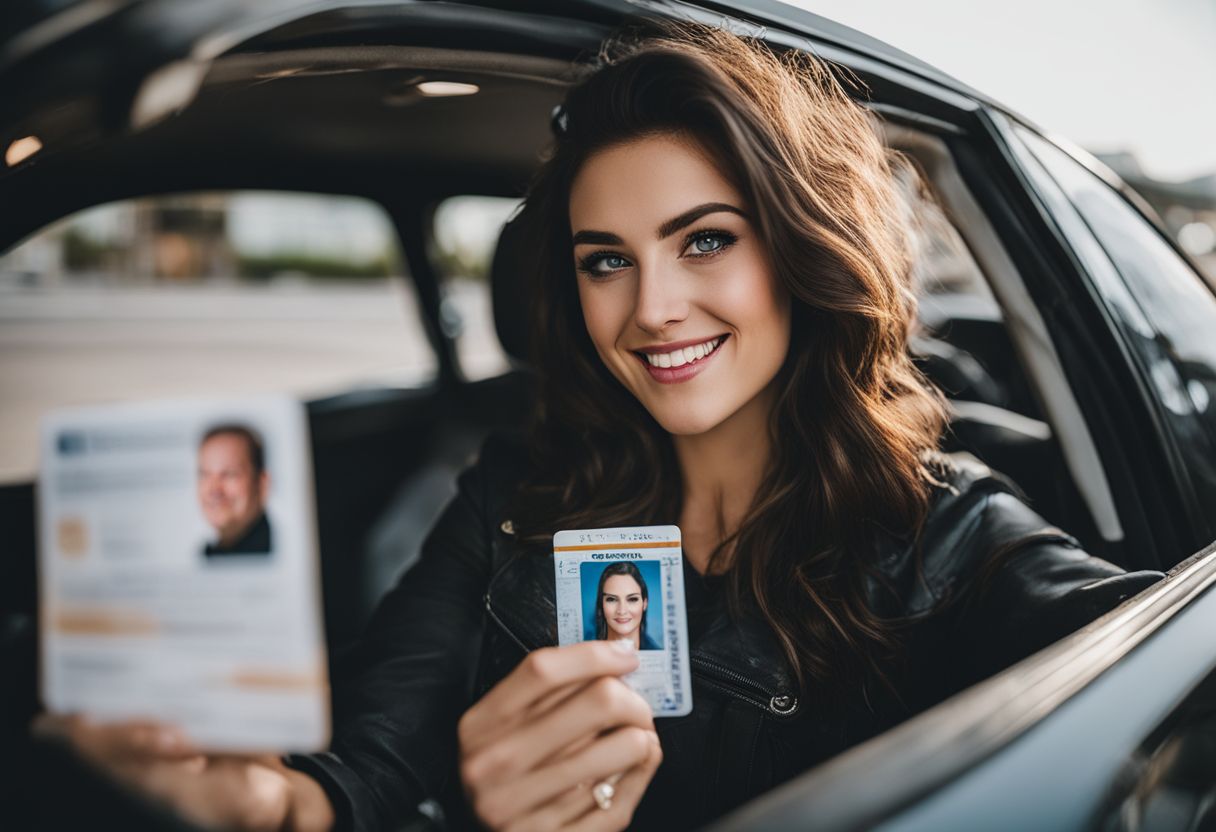 Do you need to get your driver's license renewed in Florida?
This is a necessary step that must be taken every eight years for most Floridians unless they're at least 80.
This guide will walk you through the procedure, highlighting what documents you'll need and how much it will cost.
Jump to -> Required Documents or Renewal Fee.
Options for Renewing Florida Driver's License
You can renew your Florida driver's license online, in person or via Mail. If you want speed and comfort then choose the online renewal option. It is quick and easy to do it from home.
But keep one thing in mind. To use the online method, your last renewal should have been done in person.
If you prefer face-to-face service then go to any nearby DMV office for renewal. Make sure to take all needed documents with you! This choice might take more time but will get the job done just fine.
Either way you will get a valid Florida driver's license again.
Steps to renew online
First, go to the MyDMV Portal. Click "Renew Your License". Then, you will need to put in your details. This is so they know it's you. It includes your date of birth and Social Security Number.
After that, check all the information on the screen carefully. Make sure there are no mistakes! Now move forward and pay $48 for your license renewal fee plus a $2 online charge. You can use a credit or debit card for this step.
Also, Read PayFLClerk, Pay Florida Parking Ticket and Florida Toll By Plate.
Steps to renew in person
Go to a local Florida Department of Highway Safety and Motor Vehicles (DHSMV) office or private tag agency. Bring your current driver's license and other needed papers. These should show who you are, where you live, and your social security number.
You will also need to pay a fee of $48 to renew your license in person in Florida. If you're 80 years old or more, know that the renewed card now lasts for six years instead of eight.
Renewal Timeframe and Expiration Dates
In Florida, you can start your driver's license renewal 18 months before the due date. This rule works for out-of-state and overseas drivers too if they have a digital photo. The usual life of a Florida driving license is eight years.
After this period, you must renew it again. If you are 80 years old or more, here things change. You will need to get a new license every six years instead of eight years.
Renewal Options for Out-of-State Residents
Out-of-state residents can also renew their Florida driver's license. You have two choices: do it online or in person. If you lost your license, there is an option online to get a new one.
It's okay if you still have a valid license from another state. You can use it to get a new one in Florida. But keep this in mind – there are fees for this process.
Replacing a Lost or Stolen Driver's License
If your driver's license goes missing, take action fast. The first step is going to the nearest driver license office in Florida. Here, you will fill out a replacement request form.
This tells them you need a new license. Reporting a lost or stolen license helps fight fraud and identity theft risks. Always look up the rules on your state's DMV website because they can be different in each state.
Do not try to renew an expired ID or driver's license online if you live in Georgia – it won't work! You must keep these rules in mind when replacing your lost or stolen driver's License.
Checking the Status of Your Renewal Application
You can keep an eye on your renewal process. Use the Driver License Check system. This is a tool for seeing updates linked to your driver's license. With it, you're always in the loop on your application status.
If you have more questions, reach out to Customer Service at (850) 617-2000. They help with general issues about driver records and licenses. Or use the MyDMV Portal to view details of your license status.
It also offers a way to download a renewal form if needed.
Documents and Requirements for Renewal
You'll need the proof of your identity and date of birth, evidence of a valid Social Security number and confirmation of your residential address to renew your driver's license in Florida
Proof of Identity and Date of Birth
You must show proof of who you are and when you were born to renew your Florida driver's license. A U.S. birth certificate or a valid passport works well for this. You can also use other identity papers if they have the same details as these two items.
Proof of Social Security Number
Social Security Number is key document required in the Florida driver's license renewal process. You have to use papers that match it with your name and birth date. Only original items, not copies!
If the name you use now is different than what shows on these papers, you may have more steps to do for your license update.
Proof of Residential Address
You must show where you live to renew your driver's license. This is called proof of residential address. You will need two proof of address documents and they need to be different from each other.
For first-time drivers who come from another country, showing their home address in Florida is also a must.
Driving License Renewal Fees in Florida
In Florida, standard driving license renewal fee is $48. Discover more about potential additional fees and waivers in the following sections.
Renewal Fee of $48
If you need to renew your Florida driver's license, you must pay a $48 fee. This cost applies to all standard non-commercial Class E licenses.
If you let the license expire then you'll have to pay additional fee. A late renewal jumps up by $15, making it total $63.
Conclusion
Having all you need to renew your Florida driver's license makes everything easy. By going over the renewal process, steps and fees, it becomes a piece of cake! Now, get ready to hit the road once again with full confidence.
Happy driving in Florida!
FAQs
1. How do I renew my Florida driver's license?
You can renew your Florida driver's license online, by mail, or in person at a local DMV office.
2. When should I renew my Florida driver's license?
You should start the renewal process for your Florida driver's license before it expires, ideally up to 18 months before.
3. Can I still drive if my Florida driver's license has expired?
No, driving with an expired driver's license is illegal and might get you fined.
4. What papers do I need to reboot my resting drivers' permit in Florida?
For renewal of a dormant permit in Florida you will require proofs like ID proof, social security number and two different forms showing residential address.
5. Do I have to take any tests when renewing my FL Driver License?
If you are under age of 80 and meet all health standards criteria then no test is required on renewal of FL Drivers License.
External Citations and Sources: